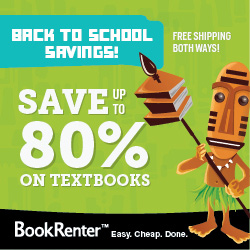 If you are a college student, buying textbooks takes up a HUGE part of your budget!!
Have you heard of BookRenter?
You can RENT your textbooks instead of buying a new textbook. Best part? FREE shipping. I wish they had this when I went school!!
Head over and check out BookRenter to see how much you can save on your textbooks!